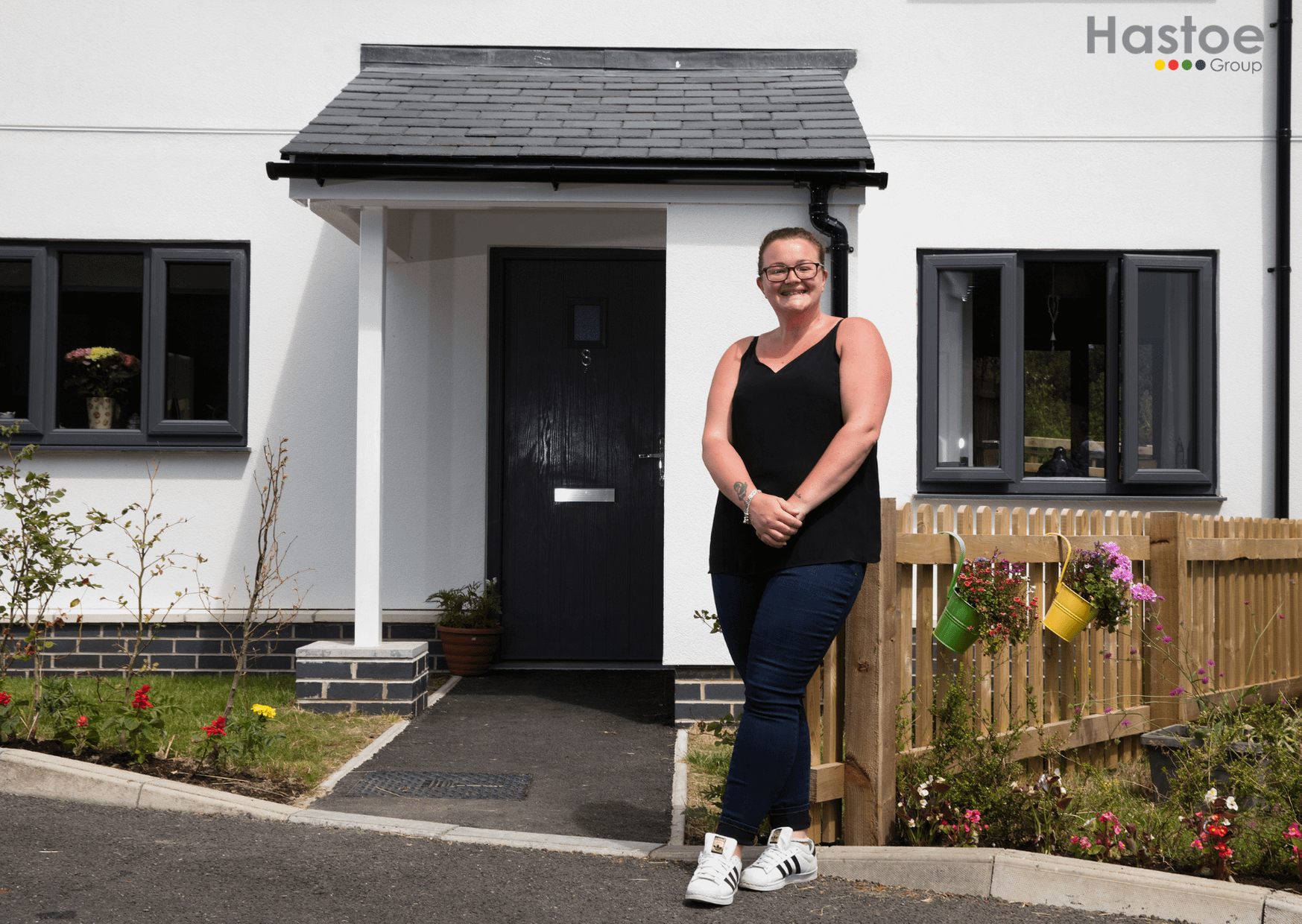 Hastoe is an award-winning rural housing association that owns and manages over 7,500 rented, shared ownership and leasehold homes across the south of England. They hold a charitable status and support communities by providing affordable and environmentally sustainable homes for local people.
In 2020, Hastoe contacted Omfax to request support in moving their Keyfax applications to new servers, following a change to their IT infrastructure. As part of this work, Hastoe were keen to upgrade their Keyfax software to enhance the user experience for their colleagues and residents.
Keyfax for Staff and Tenants Upgrade
Keyfax is best known for helping Housing Providers deliver a seamless customer experience, by simplifying the process of logging property repairs and housing management enquiries.
Hastoe uses Keyfax within its Customer Service Centre and online, as part of its MyHastoe resident portal.
The latest release of Keyfax provides a number of new improvements, features and technical fixes. These include:
New fresh modern look and feel
New repairs and enquiries category selection images
New colour hotspot (topic) images
Simplified styling requirements
Improved user experience for staff and tenants
Improved user maintenance and security features for admins.
Keyfax Online for Tenants
With over 2,000 registered customers, the MyHastoe portal provides residents with access to their account online, 24 hours a day, 365 days a year.
One of the key benefits to using the portal is that residents can self-diagnose and report non-emergency property repairs using Keyfax Repairs Online.
When upgrading Keyfax Repairs Online, Omfax worked with Hastoe to ensure the look and feel matched the design of the Hastoe website.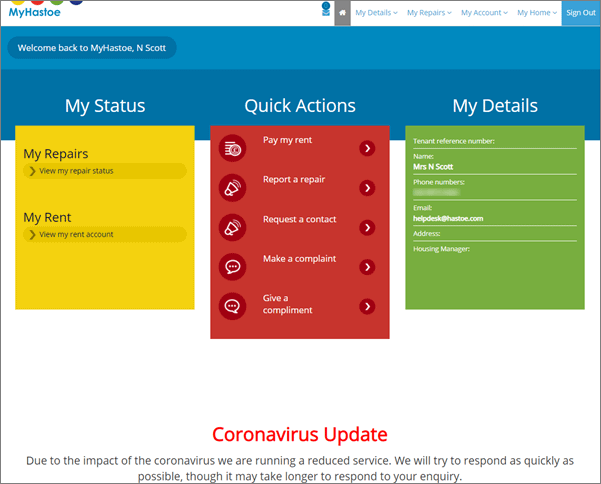 This involved customising Keyfax Online to use the same colours, fonts, button layout and images used within the Hastoe website.
The initial design was installed on Hastoe's test environment to allow full user acceptance testing.
Keyfax Repairs and Enquiries Diagnostics for Staff
As well as upgrading Keyfax Online, Omfax updated Keyfax for Staff, used within the Hastoe Customer Service Centre. The results provided colleagues with a fresh new presentation of Keyfax that is familiar but modern, with the same rock-solid underlying functionality:
Hastoe went live with its Keyfax upgrade in May 2021.
Nicola Scott, Business Systems Manager at Hastoe, was delighted with the outcome. She said:
"Thank you to the team at Omfax for supporting us with our recent upgrade. Our Customer Service colleagues love the ease of use when logging a customer repair. Our customers are also benefitting from the ease of use, and the new look and feel, when logging a repair online. It has been a pleasure to work with Omfax on this project."
If you would like to discuss upgrading Keyfax or have any questions about this process, please contact your Customer Services Consultant.