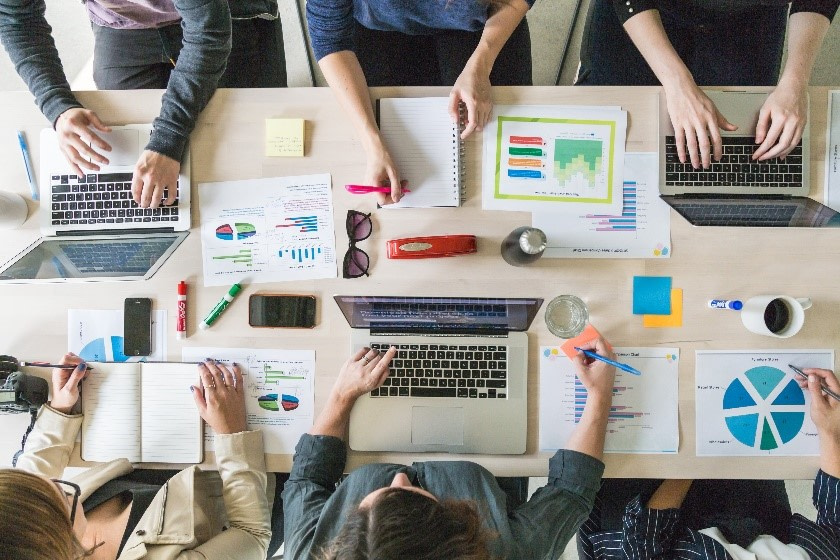 Key Performance Indicators
Key performance indicators are vital for the health of every organisation. They provide measurable targets that demonstrate how effective a service area, team, or individual is, at achieving the organisations objectives.
While high-level KPIs focus on the overall performance of the organisation, low-level KPIs focus on the processes in a department or service area. So, depending on what you're wanting to measure, the metrics that are relevant to you will change.
Is Customer Satisfaction enough?
For the customer service centre, delivering a good experience is the primary objective. Knowing the level of service you're delivering now, is key to understanding how you improve.
So, what metrics do customer service centres in the housing sector monitor? And how do they use that data to improve? I contacted some of our customers to ask.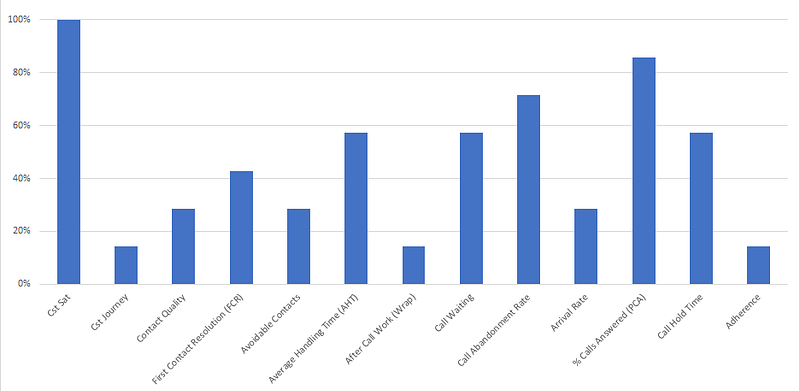 All measured the customers overall satisfaction but that was the only consistent measure and, in some cases, the only measure.
While it's important to know how satisfied your customers are, questions about overall satisfaction have limited value in terms of actionable insights.
Without managing your team members' operational efficiency and quality, you'll only be looking at part of the picture, when trying to improve your customers' experience.
In 2018, HACT published the results of a two-year research project, funded by 7 leading housing associations. One point highlighted in the report 'Rethinking customer insight' was, rather than collecting data to demonstrate how good social housing providers are, they need to collect data to improve how good they are.
That's shown on a smaller scale here. All those asked, tracked customer satisfaction, but only some actively monitor and manage the team's efficiency and quality.
Customer Experience
Your customer's perception of how your organisation treats them.
According to Gartner research, over 80% of commercial organisations expected to compete mainly based on customer experience in 2019, with nearly three-quarters now having a dedicated customer experience (CX) team reporting to their CEO.
In a sector where choice isn't an option, is there a similar drive for service excellence? Are we putting as much emphasis on our customer's experience?
Some certainly are. Customer loyalty may not be a consideration, but customer satisfaction offers a measure of efficiency to be proud of.
While customer centricity is not a standard yet, many are taking steps in the right direction. Getting a clear picture of your performance is the first step.
AHT gets a bad wrap
Average Handling Time (AHT) tells you how long a new item of work takes to be handled, including talk time, hold time and wrap time. The problem is, it can make staff focus on speed of service, rather than quality.
Due to this, some are choosing not to use AHT; that is a missed opportunity.
AHT is an extremely useful metric. Typically used for planning, it can also help highlight gaps in knowledge and inefficient processes, amongst other things.
AHT may not be an appropriate KPI to manage individuals, but it should be measured at customer service centre level. Take advantage of the insight that AHT can offer.
Click through to learn how to measure average handling time.
Do we need KPIs in the service centre?
Without measuring performance, we can't know if our actions are working. Even if our organisation, department, or an individual appears to be doing well, it's not guaranteed to continue.
But which KPIs should you consider, other than customer satisfaction of course?
Customer service centres are complex. There are lots of metrics you can look at, but these would be top of my list:
Percentage of Calls Answered, Percentage Abandoned & Average Speed to Answer
These are basic measures, closely tied to customer satisfaction, and useful for highlighting issues with resource across shift patterns.
Average Handling Time (AHT)
A valuable metric, measuring time taken handling an individual contact, but perhaps not one you'll want to target your service centre staff on.
First Contact Resolution (FCR)
This is an essential KPI. With links to customer satisfaction, service efficiency and service costs, it has an effect on almost every other measurement.
Cost per Contact
Takes into account all costs expended and provides a gauge of efficiency.
Contact Quality
Metrics focusing on the quality individuals provide customers is critical. It requires having a framework defining that quality. This is worth revisiting in a later blog.
If you're already using the metrics mentioned in this blog and you're looking for further insight into your customer's experience, have you considered the emotional value your organisation provides?
Please contact us to enquire about how Keyfax and the team at Omfax Systems can help with KPI management.