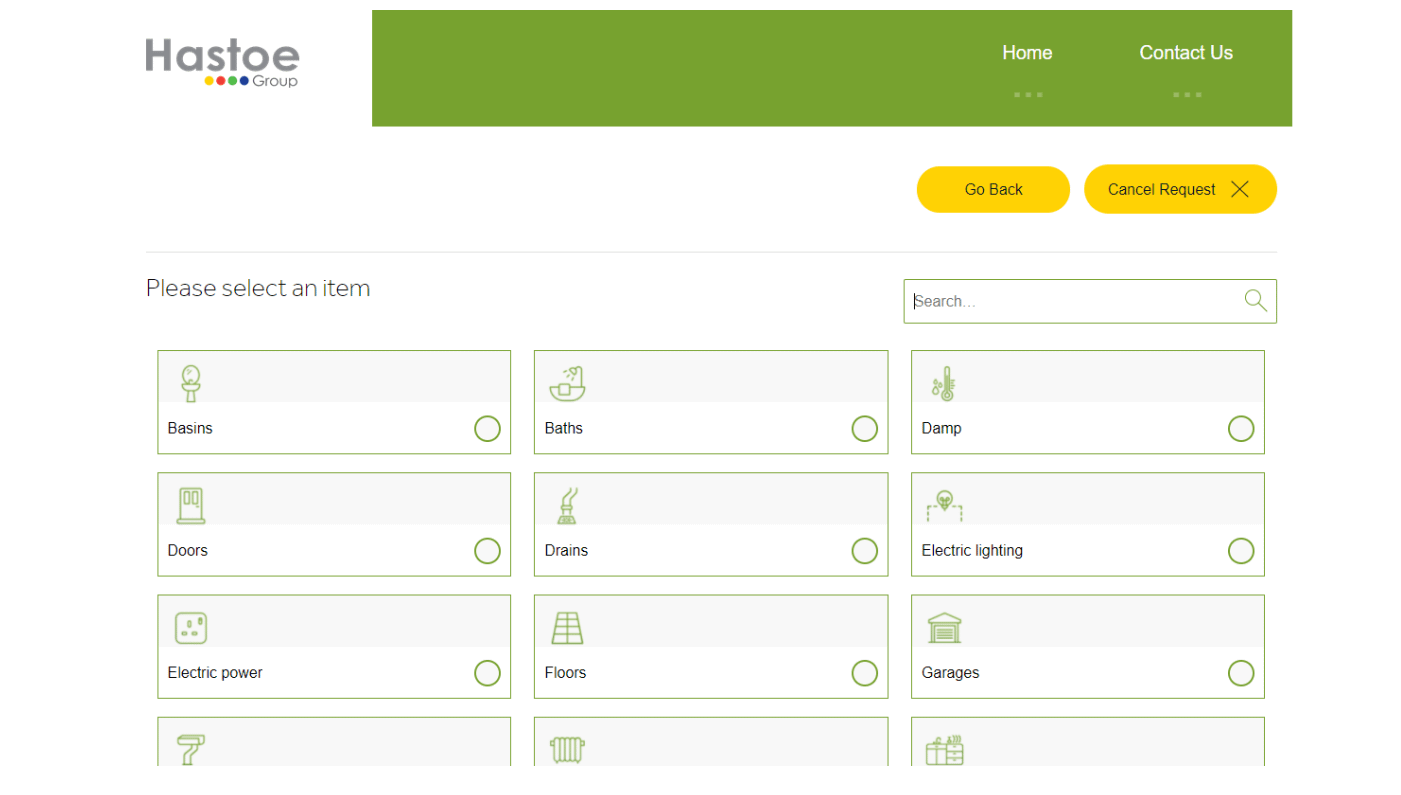 What does your tenant repairs portal look like? Does it just present a dull form, with a lot of text heavy questions? There are alternatives. 
For example, you could present a pictorial front page which shows all the repairs categories as icons. Then, follow that up with images to guide the tenant towards their repair. If that sounds interesting, take a look at Keyfax Online Repairs and Enquiries version 4.3.
Built in Partnership
The 'home' page of Keyfax Online was built in partnership with Citizen Housing. They worked with specialist designers to identify the best set of category icons to cover all repairs and enquiries categories. The result is a great new look and feel that is available to all Keyfax Online users from 4.3 onwards.
Below is an early version of Citizen's Keyfax Enquiries Online, before there were unique icons for each category: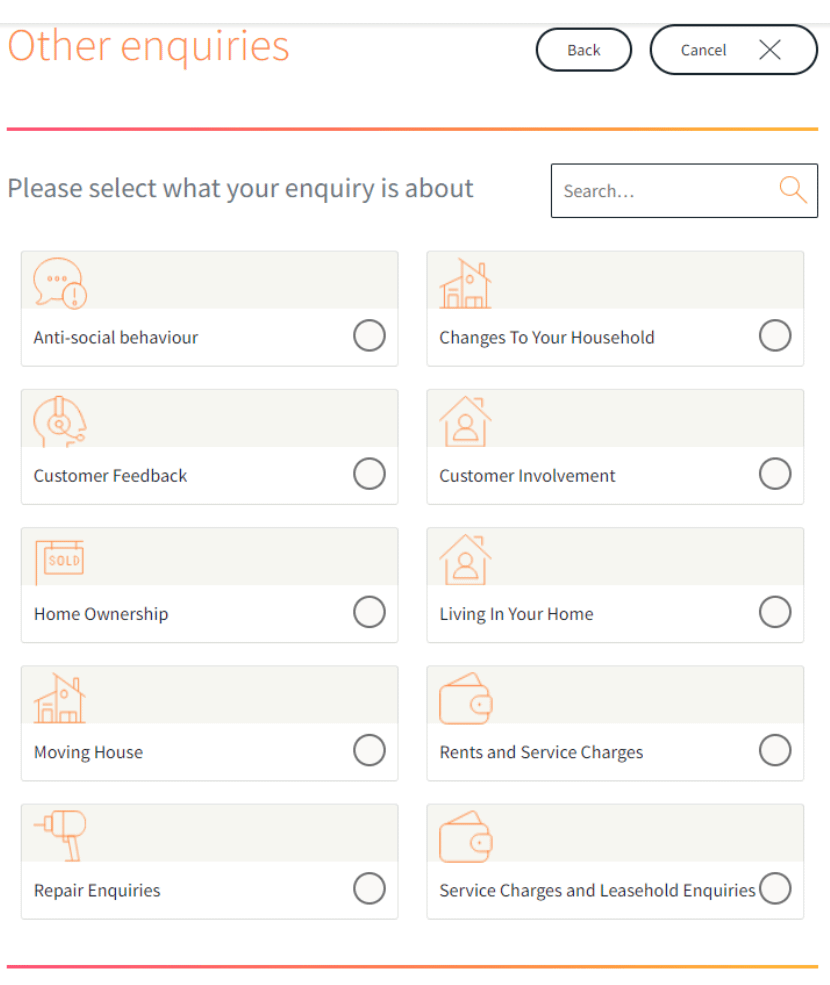 Built-in Responsiveness
All modern web-based applications need to be responsive, so that they can be viewed on any device. Omfax designed Keyfax Repairs Online to be responsive from the very first version. But, with the new design, we had to make a few changes. As you can see, the design works well on desktop, tablet and mobile:
Built in Britain
Keyfax Online is developed in the UK, and the default language is English. However, we are sometimes asked if it could be translated into other languages. Whilst it is possible,  (we have produced a Danish version) it requires a lot of time to produce a full translation. 
We have also been asked about accessibility for the visually impaired. Keyfax was developed with accessibility in mind: The HTML in Keyfax is WCAG 'AA' compliant. But that's not the same as using a dedicated accessibility application. 
Therefore, we are happy to announce that version 4.3.3 of Keyfax is now integrated with ReachDeck on delivery. ReachDeck from TextHelp (shown here as Browsealoud) provides speech, reading and translation support for visually impaired users of the tenant portal.
Built in line with Your Brand
One key aspect of a tenant repairs portal is that it should match the branding of your website. So, the 4.3 version of Keyfax was developed to be easy to reskin, thereby matching your organisation's brand and colour scheme. Here are a few examples:
Better Internal Images
Once the tenant clicks past the category level icons, version 4.3 of Keyfax has colour internal images too. This uses the colourised versions developed for Keyfax Repairs Diagnostics. These are a nice enhancement for tenants, and make the images even easier to identify and navigate through. 
The images have clickable hotspots, as well as the text options on the left hand side. Which means that tenants can start the diagnosis by clicking on the images, as well as the text. 
Easy Integration
Keyfax Repairs Online and Enquiries Online have well defined integrations with a number of portals:
Here it is in action launched from the MIS (TIPS) Customer Portal:
And if your portal is not listed, it is a straightforward and simple process using the Keyfax RESTful API.
Update your Tenant Repairs Portal
If you are considering offering your customers an on-brand, pictorial tenant repairs portal, then Keyfax Repairs Online fits the bill. Please contact us, and we can arrange a demo and/or a free trial. 
For existing Repairs Diagnostics customers not yet using this on your tenant portal, please get in touch. Unlocking another Keyfax module is low cost and low risk. Additionally, you can re-use the logic of your Repairs and Enquiries diagnostics scripts in the Online versions. 
For existing Keyfax Repairs  and Enquiries Online customers on earlier versions, please just get in touch with your Customer Services Consultant. We look forward to booking the upgrade to Keyfax version 4.3 with you.